Photo sent in by "Robert Poorman"
Soviet Made RPG-7 Grenade Launcher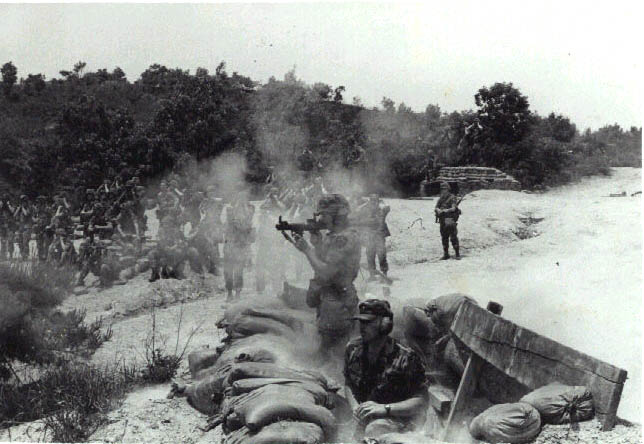 "Opfor" Soldiers live fire an RPG in excersises just north of the imjin river. The unit is made up of mostly 1/9th Manchus, but are also accompanied by a few airforce guys. In the firing hole with the other soldier is OPFOR weapons instructor SSg "Robert Poorman".