Photo by "Robert Poorman"
North Korea's, "Propaganda Village"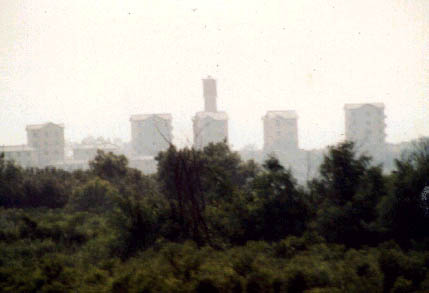 The North Koreans maintain this small city (Gi Jong Dong) on the north side of the DMZ.
Built by the "North Korean Government" for propaganda purpose, to show "South Korean" how prosperous "North Korea" was.
Recent visits in 2001 and 2002 by foreign journalist reveiled, that the city is actually in a very poor state, with crumbling buildings and cracked foundations.
This photo was taken from Tae song dong village in S. Korea.