Photo by "Robert Poorman"
Snack Attack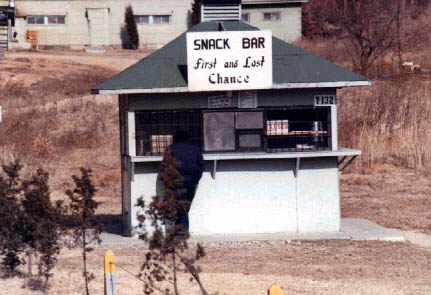 The "First and Last Chance" snack stand is a Hot dog, Ramian noodle and Soju stand that
was next to the gate to the DMZ just out side of Camp Libertyville and
across the street from Cp. Kittyhawk (Cp. Bonifas).

Truck loads of troops would stop there before and after going up to
the guardposts.